Principal Message
"Work is our mission - Join Us"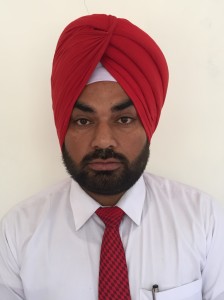 Thank you for visiting Sir Marshal Convent School, Bhaliala and Welcome!
I am honoured to serve as the principal of such a warm and special school community. This school is affiliated to CBSE (New Delhi) up to Secondary level. The basic objective of the curriculum is harmonious development of the students. Co-curricular Activities are integral part of this. Volleyball, Badminton, Kabbadi, Kho-Kho, Athletics, karate, and so many indoor games are there for the physical development of the students.
We provide quality education to all students. We have technology integrated class rooms. We have well furnished Science lab, computer lab, S.St lab, Math lab and a Library dressed with more than 3000 books.
School system is divided into Four Houses; Rock Climber House, Wave Walker House, Earth Shaker House and Sky Hawker House. House system inculcates the spirit of competition in all students and imposed them with the quality of leadership.
The management is committed to providing all students with tools needed for success. Grounded on strong traditions, the Sir Marshal Convent School experience serves to form long lasting memories with our students. Sir Marshal Convent School is a giving community, always eager to lend a helping hand. There is much to celebrate at Sir Marshal Convent School and we are proud to be rewarded, daily by the smiles on our students' faces!
Thanks and Regards,
 Principal
View Photo Gallery

Our Facility

Admission Process
News/Events
Contact Us
Sir Marshal Convent School,
Vill. Bhaliala, P.O- Bassi Wazid,
Distt.- Hoshiarpur (Punjab)
PIN CODE- 144208

Call Us:
01886- 292137
Email:
sirmarshalschool@gmail.com